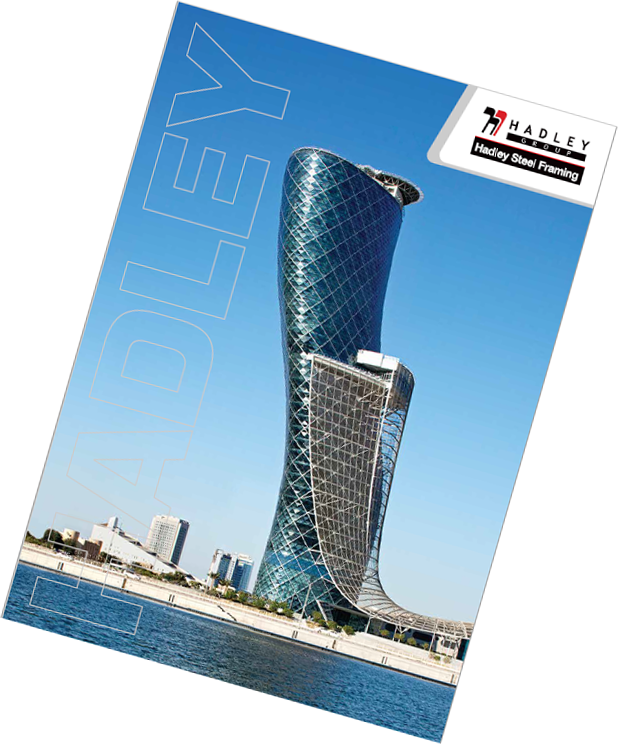 HADLEY STEEL


FRAMING
British engineering standards, locally manufactured.
Reducing the cost of UAE construction since 1996.
Hadley Group is a world leader in advanced cold rolled steel technology. With manufacturing facilities in Middle East, Europe and South-East Asia, Hadley Group employs more than 6,000 people worldwide. 
Hadley Group is shaped around understanding the diverse needs of our customers and bringing solutions through production innovation and local market expertise.
Hadley Industries Middle East offers a wide range of products and framing solutions to accommodate even the most progressive architecture.
Hadley Steel products are cold rolled to British standards and tolerances. Our local production facility sited in JAFZA brings highly advanced rollforming technology to the UAE and guarantees all our structural and non-structural products are manufactured to a consistently high quality.
Serving every industry, Hadley Steel Framing (SFS) is suitable for a multitude of building and construction types and is commonly used across a range of sectors including; residential, healthcare, educational, commercial and industrial.
Sign up to our
newsletter