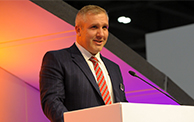 Nathan Annand
Business Unit Director – HIME
Nathan has a 20+ year history in high precision engineering and manufacturing. His expertise in managing products and projects is unmatched. Nathan has driven growth across a wide breadth of products and services at Hadley and as such has become a fundamental part of the group's storied history. Nathan brings a wealth of specialized knowledge to Hadley Group, including manufacturing, technical drawings, concepts, lean principles, process creation and management, process layout and quality controls. Whilst he has now taken on the role of Business Unit Director at HIME, he remains an engineer at heart, pursuing solutions that resolve challenges and improve working practices.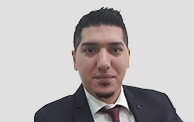 Mohamed Wadi
Business Development Manager
Mohamed joined the Hadley Middle East team nearly three years ago and is responsible for a full complement of products and distribution Channels in GCC, Middle East, and Africa. His drive for delivering outstanding service is evident in the glowing feedback he receives from his customers. Mohamed is passionate and proud to work for a company that drives innovation through R&D, giving him a market-leading product range with bespoke services that solve his customer's needs.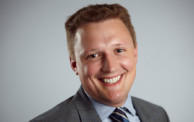 Ben Towe CEng, MBA, IMechE, MCMI
Group Managing Director
Ben Towe started his career at Carillion in 2003 after qualifying as a Mechanical Engineer from Aston University. Joining Hadley Group in January 2006 as a Manufacturing Support Engineer, Ben soon progressed to the role of Director of Hadley Group Technology, joining the Main Board in 2011 and then further progressing to the position of Group Deputy Managing Director in 2014. More recently he has been appointed Group Managing Director where he will continue to drive the company's growth strategy.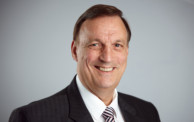 Stewart R Towe CBE DL
Executive Group Chairman
Stewart Towe joined the company in 1976 as Group Accountant. He was appointed to the Main Board in 1978, taking responsibility for the commercial and financial development of the Group, and completed the buy-out of the business from the Hadley family in April 2006. As Executive Group Chairman, Stewart will continue to promote, drive and support the strategic intent of the group. Stewart is closely involved with the local community and has held roles including High Sheriff of the West Midlands; Deputy Lieutenant, West Midlands; Pro-Chancellor, University of Wolverhampton; and Chair, Black Country LEP. He is a Patron of the Prince's Trust and has been Governor at a number of schools, academies and universities in the region.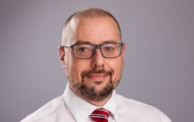 Michael Castellucci BEng (Hons) PhD
Group Engineering Director
Michael Castellucci joined the Hadley Group in 1994 to undertake research into increasing the performance of cold rolled formed products through alternative methods and technologies. In 1999 he was awarded a PhD for this work and went on to hold various technical and research roles before being appointed Technical Director in 2008 and joining the Main Board in 2011. As Group Engineering Director Michael takes responsibility for all technical and operational functions within the group.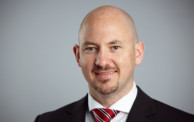 Jonathan Jaggar
Group Sales Director
Jonathan Jaggar joined the Hadley Group Main Board as Group Sales Director in 2015. His principal area of responsibility is the group's commercial strategy and tactical execution, including both sales and procurement. He previously held a number of senior management positions within Umeco plc and Cytec Inc, based in UK and USA.