STEEL FRAMING

STRUCTURAL PROFILES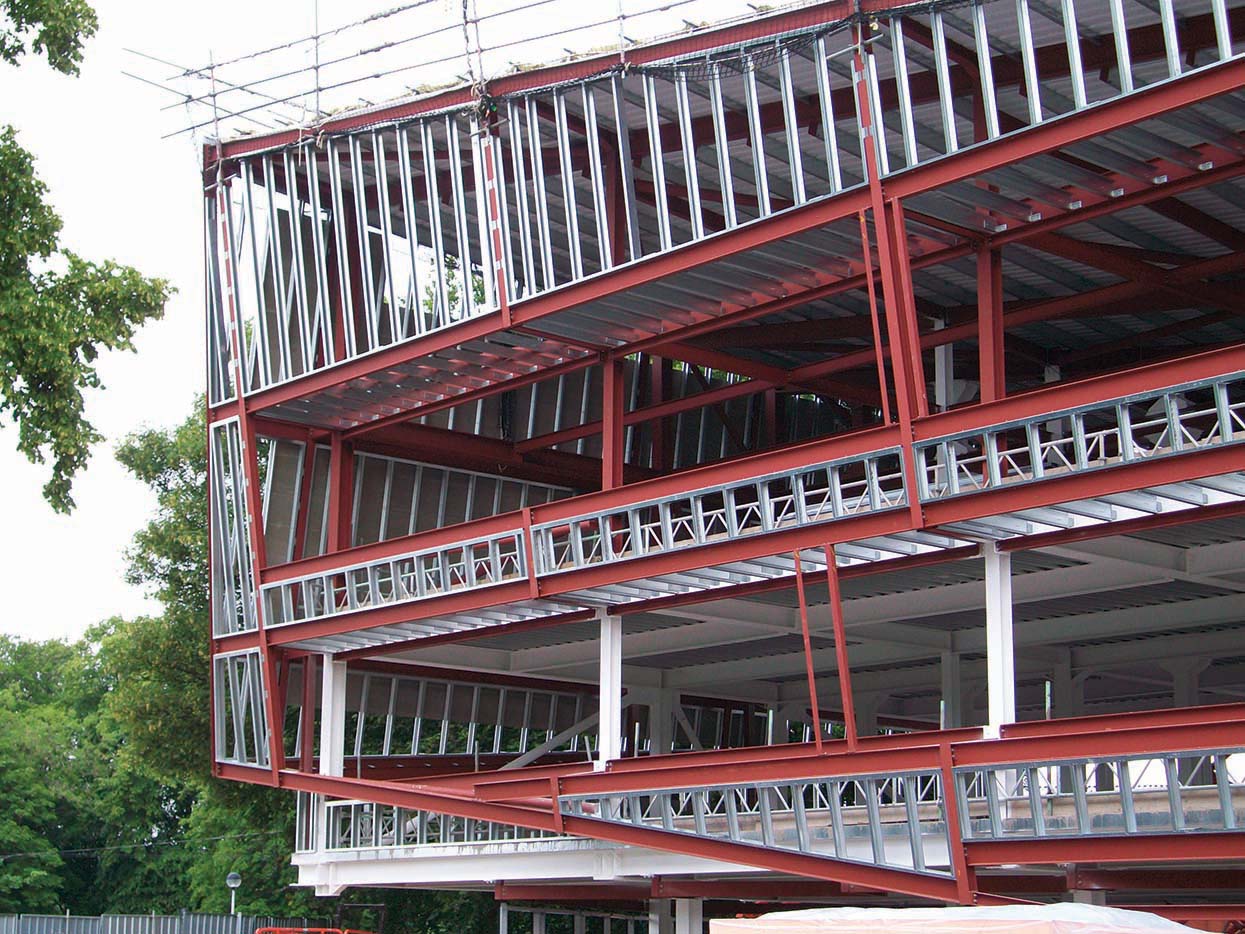 With expertise and experience that encompasses projects of all sizes, across every sector, our standard and bespoke steel framing solutions provide the structural backbone of iconic buildings and developments around the world.
Combining the benefits of our cold rollform manufacturing capability with outstanding technical, structural and design abilities enables us to provide complete end-to-end solutions covering everything from initial concept, design and structural engineering to assembly, delivery and on-site support.
We also undertake product development on behalf of our customers, including prototyping, testing / refining and volume manufacture to order.
All products are rolled to the tightest tolerances and cut to bespoke lengths. All designs are covered by professional indemnity insurance and are certified to the highest British standard – BBA.
Short delivery times to meet your requirements
Products manufactured from recyclable steel
Hot rolled components manufactured to fully warrantied designs
Bolted / mechanical connections for environmentally friendly construction
 We have extensive experience working in a BIM (Building Information Modelling) environment in collaboration with architects, engineers, main contractors and specialist installers. 
EXTERNAL WALL INFILL
External wall infills create a secondary lightweight structure, fixed onto the primary super-structure.
Typically positioned at the slab edge, Hadley Steel Framing provides support for insulation and external finishes creating a weathered envelope at an early stage helping to reduce the overall build timeline.
Full height stud sections are located and screw fixed to the flanges to floor track section, itself fixed to the floor slab with fixings at intervals determined by structural calculations.
The deep track slotted head section is similarly fixed to the underside of the upper floor slab in order to accommodate any deflection within the main frame.
Fixes to the primary frame
Provides secondary support for insulation and external wall finishes
Provides a weathered envelope early on in the build
Reduces the overall build programme, saving material weight, construction time and labour requirements
Cill, lintel and jamb configurations are available to ensure the most economical design
CONTINUOUS WALLING
Continuous Walling System [oversail] is built outside the primary structural frame and is ideal for projects where movement joints in external cladding are limited and where floor area needs to be maximised.
Where the base track cannot sit on the concrete slab an additional support member is designed and fixed to the slab edge. Cleats, specially designed to accommodate vertical movement or deflection in the primary structure, fix the studs to the intermediate slab edges.
A track caps off each lift of studs, providing a fixing and support for the base track and the lift above. Continuous walling vertical sections are supplied in full height lengths up to a maximum of 16 metres.
Consideration should be given to site access, handling and erection of long lengths of vertical sections. Where splicing of sections is necessary, please consult our technical experts for advice.
Fitted outside the primary frame
Studs are built multiple storeys tall
Restrained with specialist cleats – designed and supplied by Hadley Steel Framing to accommodate deflection
Hadley Steel Framing high bay walling provides a single span separating stud wall, where lighter gauge drywall systems are not able to achieve the requisite height, or accommodate lateral loads.
We use a variety of stud sizes and gauges to ensure the most economical design and uniformly distributed lightweight loading, which typically negates the need for strengthening floors or foundations. While this brings obvious cost benefits, it also helps reduce the installation time.
Variety of stud sizes and gauges ensures most economical design

Uniformly distributed loads – no floor or foundation strengthening required
Provide high separating walls for factory units or atriums
Lightweight separating walls up to 20m
Often no need to add foundations
Up to 3 hrs fire protection
Sign up to our
newsletter